EST 2018, OLSON. OFFERS DIRECTION, PRODUCTION + CREATIVE SUPPORT DIRECT TO CLIENTS AND ALONGSIDE PR/DESIGN AGENCIES ON COMMERCIAL PHOTOGRAPHY, FILM, RETAIL + EXPERIENTIAL PRODUCTIONS.
PASSION + PURPOSE.
Our work centres around our love of good food + drink, occasionally stretching to other objects, past-times + artefacts that bring joy to everyday rituals.
Focusing on commercial photography + film creation alongside TV, retail + experiential work, we tend to work with a handful of brilliant clients, building meaningful and lasting partnerships.
If you'd like to talk about your project please get in touch here - we'd love to hear from you.

PEOPLE.
FOUNDED BY SOPHIE PURSER, A STYLIST + DIRECTOR OF 20+ YEARS, OUR APPROACH IS CREATIVE-LED FROM THE GROUND UP, UNDER-PINNED BY AN IN-DEPTH UNDERSTANDING OF THE ENTIRE PRODUCTION PROCESS.
Talented, passionate people are at the heart of everything we do. We work from our own studio as well as others with teams that are handpicked to match each individual production, ensuring we have the best people on hand to achieve the highest quality for your budget.
Our content creation studio is designed, prepped + propped for still life photography + film for food + lifestyle brands.

For larger products (and projects) we work with various creatives, studios + on location, bringing in expertise from brilliant team mates who we know + love to work with. You'll notice a few of our faves throughout this website.
Want to become a food stylist, move into still life photography or train your team to create content in-house? Check out our training platform The Styling Handbook.
DIRECTION.
Connecting passion + ideas with purpose + clarity.
Brands, people, stories; inspiration, ambition, sketching + scribbles. Experimenting on paper. Finding the essence.
Research. Discovery. Clarification.
Concept, storyboards + creative direction as well as film + photography direction, set design + art direction.

Get in touch to see how we can turn your marketing aims into creative ideas and assets.
Set design, direction + styling for Games Workshop TV and online commercials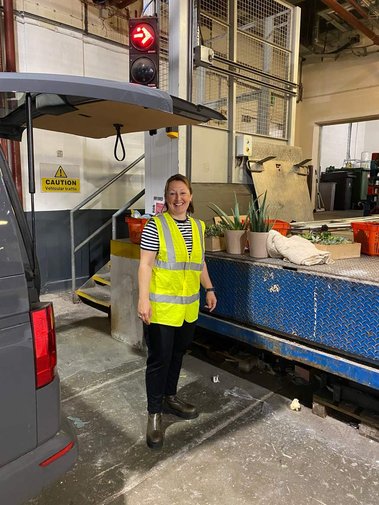 PRODUCTION.
The nuts + bolts bit.
Turning research + ideas into a plan; schedules, bookings, risk assessments, shot lists + spreadsheets.
Logistics. Teams. Specification. Paperwork.
Set, photography and film, retail + event production.
Whether you need an extra producer on your project or an end-to-end production service we can help - please get in touch here.
Retail design + production for a brand activation in Selfridges, London
CREATIVE.
The final flourish. The icing on the cake. When everything comes together.
Ideas come to life as tangible assets with an identity of their own. Inspiration + vision all lead to this, to be shared + connected with.
Set design + build. Food, prop, set, retail and event styling. Photography. Film. Colourists. Video editing. Talent booking. Hair, make up and wardrobe styling.
If you're looking to book a stylist, photographer or any other creative please get in touch here.
Concept development, creative direction, full-service production and all creative for Brockman's Gin 2023 launch of 'Orange Kiss' gin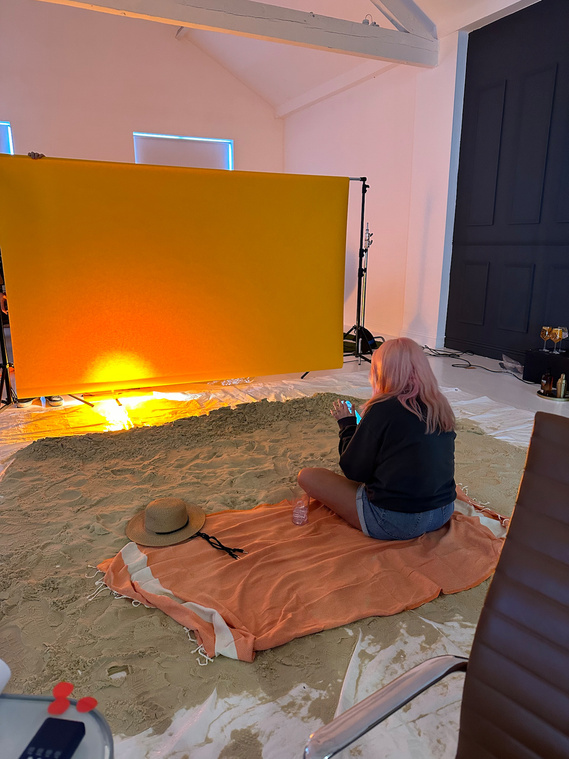 WE PRODUCE CONTENT EVERY WEEK.
WORKING WITH OUR SPECIALIST PRODUCTION TEAM MEANS WE CAN PUSH OUR CREATIVITY + YOUR BUDGET FURTHER.